A-Z SPORTS
NBA
Chicago Bulls
@
Charlotte Hornets
Today • 11:10 PM
Oklahoma City Thunder
@
Indiana Pacers
Today • 11:10 PM
Toronto Raptors
@
Philadelphia 76ers
Today • 11:10 PM
Orlando Magic
@
Washington Wizards
Today • 11:10 PM
Atlanta Hawks
@
Brooklyn Nets
Today • 11:40 PM
New York Knicks
@
Cleveland Cavaliers
Today • 11:40 PM
Detroit Pistons
@
Houston Rockets
Tomorrow • 12:10 AM
Los Angeles Lakers
@
Minnesota Timberwolves
Tomorrow • 12:10 AM
San Antonio Spurs
@
Golden State Warriors
Tomorrow • 2:10 AM
Sacramento Kings
@
Portland Trail Blazers
Tomorrow • 2:10 AM
MLB
New York Mets
@
Miami Marlins
Today • 10:40 PM
Chicago White Sox
@
Houston Astros
Tomorrow • 12:10 AM
Colorado Rockies
@
San Diego Padres
Tomorrow • 1:40 AM
Arizona Diamondbacks
@
Los Angeles Dodgers
Tomorrow • 2:10 AM
Cleveland Guardians
@
Seattle Mariners
Tomorrow • 2:10 AM

LSU
@

Virginia Tech
Today • 11:00 PM

Iowa
@

South Carolina
Tomorrow • 1:00 AM
NHL
New York Rangers
@
Buffalo Sabres
Today • 11:07 PM
Detroit Red Wings
@
Winnipeg Jets
Tomorrow • 12:07 AM
Calgary Flames
@
Vancouver Canucks
Tomorrow • 2:07 AM
Dallas Stars
@
Arizona Coyotes
Tomorrow • 2:37 AM

Florida Atlantic
@

San Diego State
Tomorrow • 10:09 PM

@

Connecticut
4/2/23 • 12:49 AM
Who's Going to Win and by How Much?
Who Will Hit the Number First?
Tennis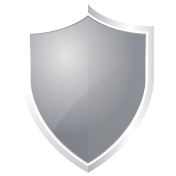 S. Hunter/E. Mertens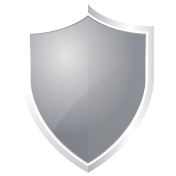 C. Gauff/J. Pegula
Live
Suspended


Live
2nd Set


Live
2nd Set
Live
1st Set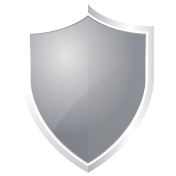 Y. Ma/F. Y. Xun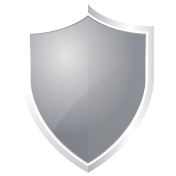 F. Sabatini/F. Sabrina
Live
1st Set
Online Sports Betting at BetMGM
BetMGM is the premier destination for online sports betting throughout the year.
As the King of Sportsbooks, BetMGM offers endless opportunities for all types of sports bettors to bet online. Whether you're betting on NFL odds from your computer, building an NBA parlay with mobile sports betting on the BetMGM Sportsbook app, or browsing odds for thousands of other events, there are options for everyone at the online sportsbook.
You also have access to futures odds, live sports betting, and sports betting promotions, including parlay boosts, sweepstakes and more!
Are you ready to take your sports entertainment to the next level?
How to Bet Online
It's never been easier and more fun to bet online.
Regardless of your sports expertise and betting experience, BetMGM offers options for everyone. From first-time bettors checking out college football odds to longtime basketball diehards breaking down college basketball betting trends, you can find something that matches your betting strategy and entertainment desire.
If you haven't registered for an account already, sign up on the desktop site or download the mobile sports betting app (BetMGM Sportsbook app).
In the app, you can take advantage of sports betting promotions like Sports Rewards, track your NFL bets, and see updated MLB odds.
Click here for more information on where you can place wagers on BetMGM's website. Due to state regulations, some events and types of bets may not be available in your state.
Parlays
BetMGM is the King of Sportsbooks and the King of Parlays.
A unique way to land bigger payouts and provide extended entertainment over an entire day or weekend, parlays combine multiple bets, aka legs, into one wager.
What Are Parlays
Instead of – or in addition to – placing three separate $20 moneyline NFL bets with -200 odds apiece, for example, you could combine the bets into one parlay. In doing so, the potential profit increases without a bigger stake.
How Does a Parlay Work?
If all the legs of a parlay hit, the parlay cashes, which results in a bigger payout. If one leg or multiple legs miss, the parlay doesn't cash.
In the above example: With all three $20 moneyline bets at -200 parlay odds, you're wagering $60 total to profit $30 if all three bets hit. With a three-leg $20 moneyline bet, you're wagering $20 total to profit $47.50 if all three legs hit.
Start building your parlay bet today!
Live Sports Betting
At BetMGM, betting doesn't stop at kickoff, the first tee shot, or when the puck drops. Live sports betting is available for hundreds of events each week.
While you're watching the NFL playoffs on TV, streaming a Novak Djokovic-Rafael Nadal French Open match on your phone, or eating hot dogs from front-row seats of a Chicago Blackhawks-Detroit Red Wings at Little Caesars Arena, you can place live bets.
Live betting is a great opportunity to add more excitement to each play, touchdown, fastbreak, or slap shot!
Sports Betting News and Analysis
If you're looking for betting previews and comprehensive sports betting coverage, check out The ROAR with online sports betting predictions, analysis, and trends for hundreds of events each year.
No live streaming events available.
Select from the live events list to view media.